Introducing Melany Radel
Board Member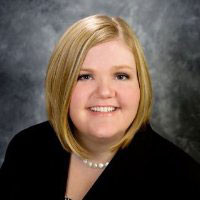 By Sherry Myers

"Choose to make it a great day!" is Melany's life motto.

This month Perhaps Today Ministries interviewed Board Member Melany Radel. Melany has prior board membership on a smaller board as well as having experience with Fundraising. She has been on the Board of the American Heart Association and SHARE in Lancaster, PA. Presently, Melany works for Members 1st Credit Union in business development focused in the York Marketplace.

Melany is a mother of two; Luke, age 3 and Natalie 18 months. She has been married to her husband, Steve for 7 years and a favorite family event is going to Disney and traveling. Manor Church of Lancaster is their home church in which they are very active. She and her husband lead a small group there.

Melany's spiritual gift is hospitality and she also has the gift of gab, which is an asset for her job! Life experience has taught Melany to rely on God and his timing because it is not the same as ours. Her favorite scripture is Phil 4:6, - "Don't worry about anything. Instead, pray about everything. Tell God what you need and thank him for all he has done."

A positive role model in Melany's life is her husband. She admires his deep faith in God and love for the Lord. She loves to see how his journey has become their journey of faith.

Melany loves that PTM is an organization that Cheryl, Founder and CEO of PTM, started to give to others so freely. Her hope for the future is to see Cheryl compensated and to bring on other staff members.  She is happy to be on the Board of PTM and is looking forward to the ride!