Facts-n-Findings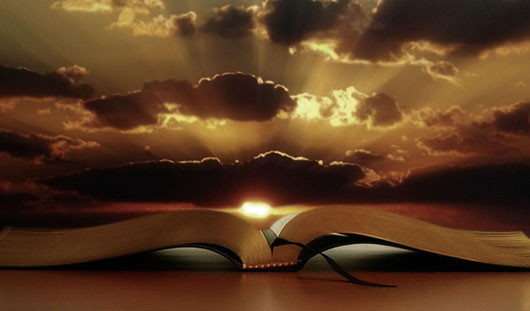 By Cheryl Ciambotti

The news is filled with it; churches are preaching on it, the community is talking about it. What am I referring to? Prophesy.

With so much talk about end times I thought I would give a few verses to help explain concerning one part; the rapture. Now we may not agree on all matters, and that is why I am sharing the verses below, just as I do in my office with clients. I ask that you read them, and all the verses around them, to make you OWN determinations based on good common sense and revelation.

First I want to look at the verses that let believers know they are not appointed to wrath. Romans 5:9-10 and 1Thess 5:9-10. NOTICE: they are the same reference numbers but different books.

The wrath of God not for believers:
Rom 5:9-10 -"9 Since we have now been justified by his blood, how much more shall we be saved from God's wrath through him! 10 For if, while we were God's enemies, we were reconciled to him through the death of his Son, how much more, having been reconciled, shall we be saved through his life!"

1 Thess 5:9-10 - "9 For God did not appoint us to suffer wrath but to receive salvation through our Lord Jesus Christ. 10 He died for us so that, whether we are awake or asleep, we may live together with him."

Nex,t I want to explore the verses on the rapture itself.

The rapture at a glance:
1 Thessalonians 4:16-18 (outline taken from study by Theresa Garcia on the rapture)

"16 For the Lord himself will come down from heaven, with a loud command, with the voice of the archangel and with the trumpet call of God, and the dead in Christ will rise first. 17 After that, we who are still alive and are left will be caught up together with them in the clouds to meet the Lord in the air. And so we will be with the Lord forever. 18 Therefore, encourage one another with these words."

Outline:

The Lord descends from heaven. There are 3 witnesses:

Shout of the Lord
Voice of the archangel
Trumpet of God

Dead in Christ rise first
We who are alive are caught up
Both groups meet the Lord in the air
We shall always be with the Lord
Finally, there are other verses such as John 14:1-3 and 1 Corinthians 15:51-54 for you to read as well that also pertain to the rapture. Investigate them and pray. Now ask yourself, what do you believe?