Our board of Directors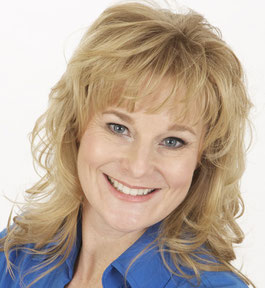 About our Founder, CEO and Counselor
Cheryl Ciambotti, winner of several awards including "WGAL 8 Who Care" for outstanding community service and the "Care to Share" award for developing others and business impact, became an ordained minister in 2010 and achieved her certification as a CRS (Certified Recovery Specialist), in 2013 and is a PA  Board Certified Family Recovery Specialist as well. She is presently the Founder, Counselor and CEO of Perhaps Today Ministries International (PTM).
Cheryl began her career as an educator where she spent 27 years working with children. She had always felt a calling on her life to counsel and in 2009 she saw a need and founded Perhaps Today Ministries International.
PTM became a nonprofit ministry in 2013 and Cheryl personally serves hundreds of clients as the only counselor on staff. She also sponsors educational events on relevant topics for the community and provides one-time benevolent assistance to clients in need through PTM.
Additionally, Cheryl volunteers her time as a counselor and does not take a salary.
Cheryl sees hundreds of families each year. The effects of counseling on just one person in a family are not quantifiable. They extend to ALL the members of a family. Thus, the number of people in the community who benefit grows into the 1000's. Growing evidence suggests that effective programs to change individual health behavior require a multifaceted approach to helping people adopt, change, and maintain behavior. Cheryl is working hard every day to ensure that when one person in a family begins to change his or her behavior the change will affect the entire family system, thus effecting our community.
Cheryl donates thousands of hours each year in benevolent giving offering families hope, serenity, peace, healing and greater understanding. This leads them to a better life and better relationships long term.
About our Vice Chairman of the Board
Leon Ciambotti is a United States veteran who served in the US Navy for 4 years and then served as a civilian at NAVSUP for 35 years retiring as a Project Analyst. He presently manages a fleet of trucks and is the owner/operator for Mid Penn Brokers Trucking.
He has served on the board of directors for Perhaps Today Ministries, PTM, in various positions since 2014. He supports PTM financially and dedicated his time and talents to see that it meets it yearly goals.
Leon loves family, travel and motorcycles. He has four children and four grandchildren. His hobbies are buying and selling things and riding Harley Davidsons. He enjoys warm weather and going to FL for the winter.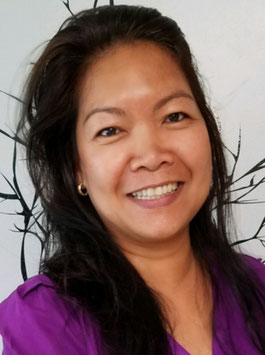 About our Secretary of the Board
Emma Boinske is a native of the Philippines. She is currently taking courses for a Graduate Certificate in an Entrepreneurship program at DeVry University's Keller Graduate School of Management.
She presently works as a Claims Adjuster at pharmaceutical company. She likes to volunteer for Professional Women and Women Entrepreneurs (POWER). This organization supports women to grow into self-driven educators and providers in the community. She is an area representative for International Exchange Program where she contacts schools to secure acceptance for exchange students, recruits and screens volunteer host families in the community and provides supervision, guidance, and support throughout the exchange process. Naturally, she has hosted International Students from 2014-2018.
Emma is a talented and resourceful addition to the Board of directors at Perhaps Today Ministries. She has served as secretary since 2018 and has supported PTM for years. She uses her time and talents at PTM to keep things organized and efficient. She facilitates arranging the meeting times and places and submits the Board minutes regularly.
She is a mother of three and she and her husband enjoy travel and food.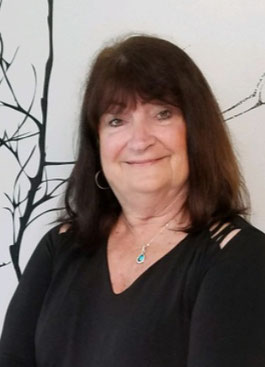 Director on the Board of Directors
Christine Smolenski. grew up in Jeannette PA, Westmoreland County, which is near Pittsburgh. Currently, she is employed with Advantage Solutions SAS as a retail sales merchandiser. Her responsibilities are to build displays and work with store management on problems that arise as well as promote 70 different products. She manages eight stores in the Harrisburg area.  
She is a devoted Christian with a huge heart for service and missions like Perhaps Today Ministries International. She has been on countless boards in the mid-State and has run some medium size fundraising events and has some very inventive and creative ideas. Currently she serves on the Consistory of her church as a Deaconess and is committee chair for the Missions and Growth Committee as well. She serves as Liturgist on Sundays and handles many other responsibilities within her church.
Christine uses her talents in sales, fundraising and team and leadership on the Board of Directors for PTM. She is a worker bee and makes the environment fun.
In her free time, Christine enjoys teaching, as a wine specialist, the finer art of wine sampling and tasting as a direct salesman for Boisset Collection. She uses this unique social gathering to blend the art of hospitality, access to extraordinary wines and home entertaining into one memorable experience.
She has been married for 47 years has two grown sons and 2 grandsons that she enjoys spending time with.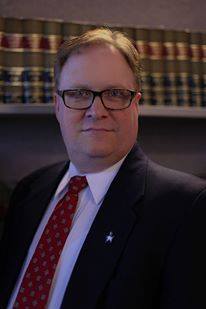 About Our Legal Advisor to the Board
Christopher Enck is the legal advisor to the Board of Perhaps Today Ministries.  He has more than twenty years experience in the practice of the law.  Chris believed that he needed to provide legal services while focusing more on biblical principles: "See that no one repays anyone evil for evil, but always seek to do good to one another and to everyone." (I Thess. 5:15; ESV) 
Chris is married to his wife Betty and they have two adult children.  For more information, visit his website at www.EnckLaw.com .