Valentine's Day Strawberry Torte
TOTAL TIME: Prep/Total Time: 25 min.
YIELD: 12 servings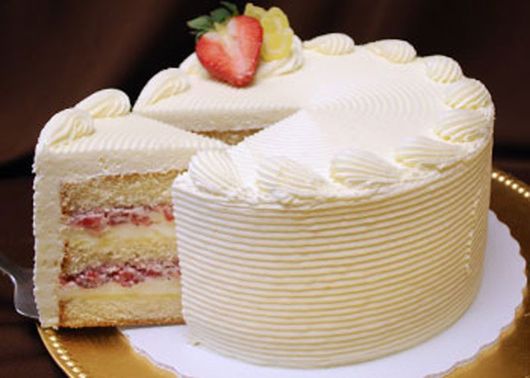 Ingredients
1 prepared angel food cake (8 to 10 ounces) 
1 carton (16 ounces) frozen whipped topping, thawed 
2 cups sliced fresh strawberries, blueberries or raspberries 
Directions
Slice cake into thirds horizontally.
Spread each layer with topping and 1 cup fruit.
Assemble layers and pipe with remaining topping.
Chill until serving.