Managing Automatic Negative Thoughts:
Why we need to take control of positive thinking.
by Sherry Myers
Over the next several months we will be looking in depth at each step from the article "ANT Therapy" by Dr. Daniel Amen. ANT stands for Automatic Negative Thoughts and Dr. Amen's article lists steps to help eradicate (or eliminate) negative thinking.
This month we will look at Step 1:
You have a thought, your brain releases chemicals. Thoughts are real and have a real impact on how you feel and how you behave.  
How does your brain release chemicals? Let's take a look at brain chemistry. Brain chemistry involves the messaging that's taking place in the brain. It generates movement, reactions, speaking, and regulates the body. You have a thought and information is sent from one neuron to another. The thought releases a chemical and it transmits through the neurons which, in turn, affect your feelings and behavior. With this in mind, continued negative thinking can create a chemical imbalance in your brain, making you feel badly and potentially leading to mood swings or depression, among other things.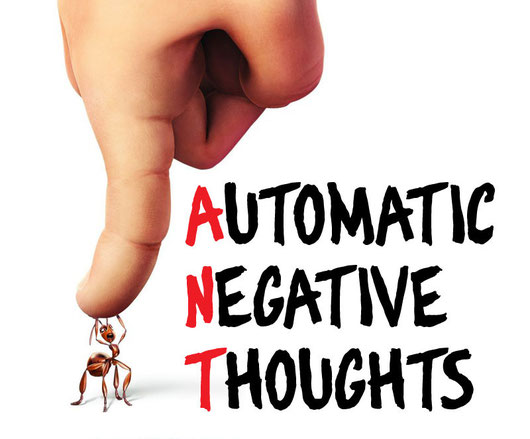 Thinking positive thoughts keeps your brain at a normal chemical balance. In this way, your thoughts determine the chemistry of your brain. Ultimately, negative thoughts have a negative effect on the mind and body and positive thoughts have a positive effect on the mind and body. 
Scripture also confirms that we are to put away negative thinking and put on rejoicing and gladness. Ephesians 4:3 instructs us, "Let all bitterness and wrath and anger and clamor and slander be put away from you, along with all malice." Psalms 118:24 says, "This is the day that the Lord has made; let us rejoice and be glad in it." Ephesians 4:23 says, "…to be made new in the attitude of your minds." Science clearly shows us the benefits of adhering to these scriptures.
So, keep in mind that our thoughts are real and have a real impact on our minds. Let's make a goal to take control of our thoughts and set them on good things. 
If you are struggling with negative thinking or know someone who is, PTM can help! Contact us at Counselor@perhaps-today.com.