Family Month- Tell a Tale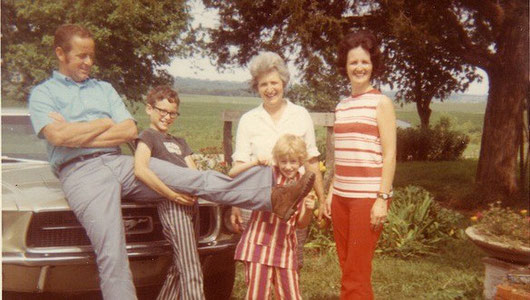 By Laura L.W. Horan

"When I was growing up…," how often have you heard that phrase?  And you knew a story was coming, which you probably heard several times, maybe even a thousand times. You've heard the story so many times you knew it by heart.  You even knew when to change the inflection of your tone. 

Family stories tell the tales of our lives, where we came from, and it is history which is told to generation to generation.  There are different kinds of families and not just by blood. There are blended families, work families, or people that you connect with, bond with that have the same interests as you: book clubs, writers groups, and sports, etc. These people you call 'friends.' Many times your friends are closer to you than your blood relation.

God thought the family unit was so important, he mentions the word 'family' throughout the Bible in about 150 verses. The word 'families' is mentioned in about 79 verses from Genesis to Revelations per Strong's Exhaustive Concordance of the Bible. The genealogies in the Bible tend to be boring, but they are important, because its history.  God also mentions 'friends' in about 49 verses, and the word 'friend' in 52 verses throughout the Bible.  God likes families and friends. God likes stories and relationships, because the Bible is full of family, friends and stories.

November is Family Stories Month, schedule time to visit with family, no matter what your definition of 'family' is, gather around the dinner table like families used to do. Take time for your friends too.  Tell your dear ones how much you appreciate them. Make new memories and new stories for future generations. Since God is in the family and friends business, put him on your agenda to visit with too.