10 Ways to Help a Family Living with Alzheimer's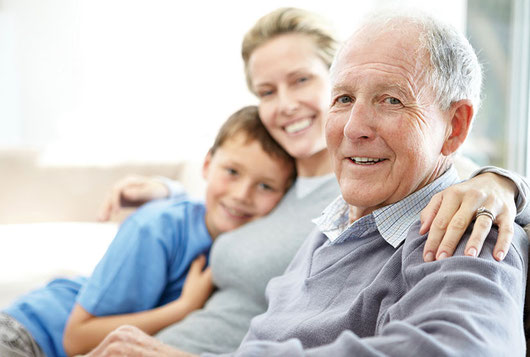 By Kirk Brechbiel

One in three seniors dies with Alzheimer's Disease or another dementia. It is the only cause of death in the top 10 in America that cannot be prevented, cured, or slowed. In fact, you likely know of someone or a family who has a loved one suffering from Alzheimer's or another dementia.  Understanding is the first step to helping. Below are 10 ways to help a family living with Alzheimer's.
Educate yourself about the disease.  Learn about the effects and how to respond.
Stay in touch. A card, a call or a visit means a lot and shows you care.
Be Patient. Adjusting to an Alzheimer's diagnosis is an ongoing process and each person reacts differently.
Offer a shoulder to lean on. The disease can create stress for the entire family. Simply offering your support and friendship is helpful.
Engage the person with dementia in conversation. It's important to involve the person in conversation even when his or her ability to participate becomes more limited.
Offer assistance to help the family tackle its to-do list. Prepare a meal or run an errand.
Engage family members in activities. Invite them to go on a walk or participate in activities.
Offer family members a reprieve.  Spend time with the person with dementia so family members can go out alone.
Be flexible. Don't get frustrated if your offer for support is not accepted immediately.
Get involved with the Alzheimer's Association.  Show your support by becoming an advocate or participating in Walk to End Alzheimer's.

Families living with Alzheimer's need support from family, friends, and their healthcare providers. They should not go on this journey alone. The ten steps above provide a great start.  To learn more visit www.alz.org.


Information courtesy of the Alzheimer's Association and Ella Home Care.
*For more tips for seniors, go to Ella Home Care at www.ellahc.com