Introducing Pastor Cheryl Ciambotti: Part 2
By Sherry Myers

Last month we gave you an inside look at the CEO and Founder of Perhaps Today Ministries – Cheryl Ciambotti. This month you'll hear more about the woman who leads and executes the decisions here at PTM.

When asked what Pastor Cheryl sees as the prevailing concern when she counsels, she shared that the number one issue seems to be low self-worth. She also noted that many people struggle with shame, guilt, marriage issues, addiction, dependency, and co-dependency.

The most positive societal attribute she sees is Love and, if she could give a piece of advice that everyone would follow, it would be "Learn how to love unconditionally."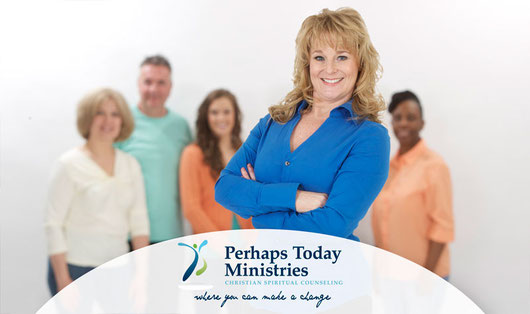 Her favorite scriptures are Psalm 46:10, "Be still, and know that I am God," and Romans 4:3b-5a, "…because we know that suffering produces perseverance; perseverance, character; and character, hope. And hope does not put us to shame, because God's love has been poured out into our hearts through the Holy Spirit."

She also loves James 1:3-4, "…because you know that the testing of your faith produces perseverance. Let perseverance finish its work so that you may be mature and complete, not lacking anything."

When I asked Cheryl about her vision for PTM's future, she said she would like to see an organized center with multiple facets of ministry including, but not limited to: street ministry services, addiction services, mental health services, pre-marital counseling services, and funeral services. She's excited about the idea of ministering to the various needs of people all from one building. Pastor Cheryl would also like to see more of the local churches get involved in disciple work through her center.

Would you consider agreeing in prayer for Cheryl's vision to see hearts and minds healed and set free? Contributions are always accepted and greatly appreciated. Together we can work toward the calling God has given all of us which is to help those in need.