We help families
find ways
to get back on track.
Meet William, he and Anna were expecting to get married in two months. He gave the counselor at Perhaps Today Ministries some background information. He said things like, "We are very different. I like to go out and she likes to stay home. I am neat and very tidy and she is messy. We both have kids from past relationships and I parent very liberally and she is very strict. Should I marry her?"
The following week he brought his fiancé and they have since worked diligently at finding areas of like mindedness and compromise on their differences. With the help of the counselor they were able to set a date 3 months later and are happily married today!
Here at Perhaps Today Ministries we help families figure out how to get back on track and solve problems. Sometimes that is a marriage that has been broken by infidelity or a lack of communication, sometimes it is a family suffering from the effects of addiction and sometimes it is parents and children who need better skills at listening and boundaries.
You make the difference!
Your contribution helps us continue the three streams of service; counseling, benevolent funds and education offered at Perhaps Today Ministries.
Over the years 100's of people have come through our doors and Perhaps Today Ministries was able to offer several thousand dollars in life changing help, not to mention the reduction in counseling costs that equals almost $2,500 monthly!
Success for these families comes when people like you pledge $50 or $100 a month that helps us assure we can continue to provide these service. Will you give a monthly pledge of $100 today?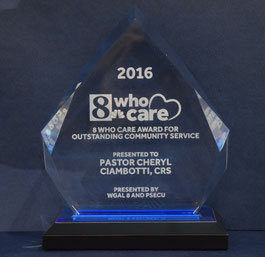 Perhaps Today Ministries has been helping people since 2010 with counseling, education and benevolence funds.
We rely on the generosity of friends like you who wish  to contribute to our efforts.
Perhaps Today Ministries is a non-profit 501(c)3 organization that depends on individual, corporate and foundation contributions and support. Your donation is tax-deductible to the extent of the law.
To give please send a check to:
Perhaps Today Ministries
40 Violet Drive
Etters, PA 17319
For more information:
Office Phone 717-938-6133
Email: Counselor@perhaps-today.com
You shop. Amazon gives.
Amazon donates 0.5% of the price of your eligible AmazonSmile purchases to the charitable organization of your choice.

AmazonSmile is the same Amazon you know. Same products, same prices, same service.

Start your shopping at

smile.amazon.com.
Click the Smile.Amazon.com button above and order as usual and it automatically allows you to give back!!